Tamannaah Thammudu
Tamannaah Thammudu – 5 | తమన్నా తమ్ముడు | telugu dengudu kathalu jabardast
Tamannaah Thammudu - 5 | తమన్నా తమ్ముడు | telugu dengudu kathalu jabardast
Tamannaah Thammudu – 5 |

తమన్నా తమ్ముడు |

telugu dengudu kathalu jabardast
 Harries1
Memu andaram bags thesukoni bhayata wait chesthunam. Samantha maam okko student ni class lo pilichi roll number prakaram kurcho badutundi. andharu ammailu china china potti dress lo kati la vunnaru.
Na name pilichindi. Nenu lopaliki vellanu..
Samantha: hey Hari nuvvu ee class aa
Samantha: very good, nuvvu baga chadhavali 
Samantha: good marks rakapothe me Pinni ki cheptha 
Nenu: ledhu teacher baga chaduvutha
Samantha: good boy. Ne roll number entha 
Samantha: ok nedii… Ha last bench lo 2 person vi 
Nenu:(hamaya last bench full enjoy anukunna. Alane last bench ki Vella bench lo already edharu ammailu vunnaru 37, 39. Nenu last bench degaraku vella. Valledharini chusa 37 mudhu ga bodhu ga bhale vundi, 39 matram picha hot ga vundi. 7 the class holidays lo andharu pedha manushulu ayyaru anukunta sallu dress Medha kuda kanipisthunai. Chala mandi girls ee time lona pedha manushulu avtharu kada. Nenu valla degaraku vella. Vallu edharu matladukuntu vunnaru. Nenu vochina sangathe kuda gamaninchaledhu 
37: nanu summer lo na amama valla vuru vellanu 
39: nenu ma sontha vuru vellamu
37: avna epudu vochav ekadiki 
39: monna Saturday vochanu. Nuvvu epudu vochav 
37: nenu vochi chala rojulu aiendhi
39: avnu manaki Anushka ma'am kada class teacher eema enduku vochundi
37: Anushka ma'am ki edho promotion vochindi anta ma atha chepundi
39: avnu me atha manaki chapthara ee year 
37: aa ma atha Telugu class cheptharu manaki 
(Ok so 37 valla atha Telugu teacher anamata)
Nenu: oohh me atha Telugu teacher aa 
Nenu: na roll number 38, na place ekada (Ani 39 vaipu chupincha)
38: (kopam ga) aithe kurcho.. e chetha teacher pichi pichi rules anni petidi (Ani gonukuntundi)
Nemu vellalo kalipovali ante Samantha teacher no tetali Ani ardham aiendhi. Aina Samantha teacher naku matram machindhi edharu kathi lanti ammaila madhyalo vesindI
Nenu: (39 tho) avnu kada ee teacher baga strict ga vunnaru 
39: avnu ame baga strict neku thalidha 
Nenu: thalidhu nenu ma vuri nundi ekadiki maranu na Peru hari
39: ok andhuka neku thalidu ame gurinchi Samantha teacher ante andhariki Chala bhayam 
Nenu: avnu ardham avthundi
39: oo na Peru chapaledhu kada na Peru nidhi
Nenu: oo nice name (37 vaipu therigi) ne Peru 
Nenu: oo me edhari perlu bhale vunaya nidhi, nithya 
nidhi : andhuke meku chinnapati nundi best friends 
Nenu: oo me edharu best friends aa nice, papam me edhari madhyalo nenu kurchunna. Lekapothe nuvvu etu kurcho nenu atu kurchunta 
nidhi: ammo vodhu Samantha teacher chusindi ante punishment estundi 
Nenu: sare aithe ma'am lenapudu ala kurchundham.. friends ani edhariki shake hand echa vallu kuda shake hand echaru. Valla chathulu methaga letha letha ga bhale vunnai.. ee letha letha pindhalini kachitam ga nokkali anukuna. Entha lopu Samantha teacher
Samantha: students eroju nunchibandharu edha places lo kurchovali evaru anna places mararo punishment mamuluga vundadhu. Understand
Samantha: good. Let's start the class. Andharu book open cheyandi ani lesson dictate chestundi
Me to nidhi: enti eme first day ne class antundhi 
Nidhi: samantha eeme anthe 
Me: inthaku mundhunmeku Samantha vochindha?
Nidhi: aa 7th class lo kuda physics chependhi. Malle eme vochishi anukola. Aa A section aina better 
Me: aa teacher easy aa na?
Nidhi: Chala easy baga cheptharu, godava chasina patinchukoru, manchi ga marks vestharu 
Me: Abba aa teacher manaki aithe bagundu
Me: enti nithya tega notes rasukuntundi 
Nithya: oyy meru rayandi endhakati nundi oo sodi chepukuntunaru. Teacher notes check chesthey dorukutharu. 
Me: enti notes kuda check chesthara? 
Nidhi: avnu kada marchipoya
Nenu nidhi books kuda bhayataku theyala. Edharam sudden ga bag thesis books kosam vethukutunnam. Memu books tesatapudu sounds vochhai. Samantha ki noice vinapadindhi. Memu tondaraga books these page turn chesi Samantha appatinundi chebutundi rastunnam, samantha last bench Dhaka vochhindi nidhi book chusthu lesson chepthundi. Apudu Samantha sudden ga NIDHI Ani pelichindi 
Samantha: notes sarega rasthunava?
Samantha: ahaa… Mundhu page teppu 
Nidhi mundhu page tepindi. Nidhi dorikipoendi. 
Samantha: enti em rayaledhu 
Nidhi: sorry teacher neku bag lo book kanabadaledhu andhuka first lo rayaledhu anduka gap vodulukunna 
Samantha: first day ne notes rayaledhu ante enka year motham em rasthav (ani Samantha nidhi Medha geti geti ga arustundi)
Vammo vammo sunnitham ga vunde Samantha intha violent ga vuntundha anukunna. Samantha ante epudu naku kuda bhayam start aiendhi. Samantha nidhi ni tiduthu 
Samantha: nuvva entha leka me bench antha enthana? Rai Hari ne book evvu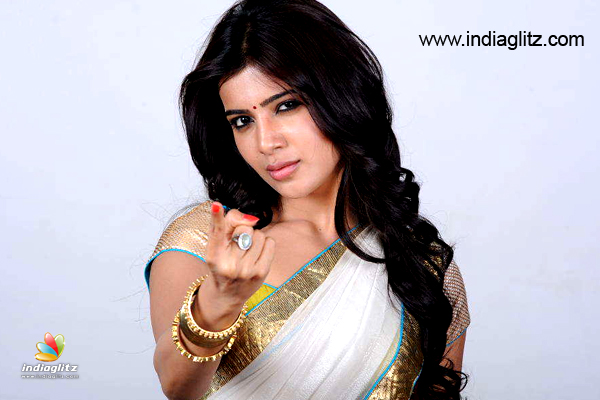 Abba dorikipoyara anukuntu Samantha ki book echa nenu anthe em rayaledhu. 
Samantha: Rai enti Ra edhi em rayaledhu. Enti teacher valla abbai Ani pogara. Evening me Pinni tho chabutha vundi. Mulla vunnai ammai ne book evvu 
Nithya book Samantha ki echindi. Nidhi perfect ga teacher chepinanthavaraku rasindi 
Samantha: very good girl. Aa amaini chusi siggu techukondi me bench aa kadha chudandi aina rastundi 
Anti nannu nidhi ni malle tetatam start chasindi. Ala kasapu teeti me edharu kneel down cheyandi andi
Abba epudu kneel down ante mokallu pagil pothai anukunna.
Me: teacher please teacher ee okkasari vodhileyandi teacher epati nundi rasthanu teacher 
Me: please teacher okka chance teacher 
Okka chance Anne sariki class lo andharu navvaru. Nenu comedy chesthuna anukoni Samantha ki Inka kopam vochindi 
Samantha: enti Ra school ki vochindi comedy cheyatanika 
Me: ledhu teacher nenu ala analedhu 
Samantha: epudu kneel down chesthara leka principal degaraku velthara 
First day ne pricipal degaraku enduku ani nenu nidhi kneel down chesam. Kasepu ayyaka naku parledhu Kani nidhi ki mokallu noppi putti koncham koncham vonguthundi. Ala vonginapudu nidhi pedha pedha Sally kanipistunai. Nidhi pain valla nannu gamaninchaledhu and students andharu notes rayatam lo busy ga vunnaru. Nenu nidhi sallu chusthu vunna. Nidhi body slim ga najukuga vunna nidhi sallu matram Chala pedha ga pedha pedha coconuts la vunai. Adhi ala vonginapudu dhani salla madhyalo line kanistundi. Abba rondu kondala madhyalo lo nadila dhani chamata aa salla madhyalo ki velthunte aa…… 
Ala chusthu na modda getting ga apipoendi. Nenu asale kneel dowb lo vunna na modda legavatam modalu pettindi. Ee time lo modda paiki legisthe dorikipoyara ala ane nidhi sallu chudakunda vundaleka pothunai. Ela nenu badha paduthundaga
Samantha: enti punishment Chala enkanundi notes rasthara 
Me and nidhi: rasthamu teacher 
Samantha: sare velli kurchondi
Samantha: meku inko panishment eroju chapuna lesson 5 times rasukoni Randi 
Me and nidhi: sadly ok teacher 
Samantha: eroju class enthe, andharu we roju chepina lesson venaka vunna question and answer 2 times rasukoni randi
Ani Samantha class nundi vellipoendi. Ammo ee Samantha tho Mana valla kadhu entha rakshashi enti anukuna. Na modda Inka koncham lechi vundi, etu nidhi atu nithya evaru chusina problem anukoni ventane bathroom ki parigetha. Bathroom Loki vella, akada washroom Loki velli nidhi sallu vuhinchukoni kottukonna.
malle class room ki vocha. call loki Vochi chusthe SHOCK!!!!
4ic
Ala nenu bathroom lo nidhi ni thaluchukoni kottunna tharuvatha class room ki vocha akada classroom lo evaru vunnaro chusasriki SHOCK ayya.. akada Pinni vundi. Nenu SNEHA ni chusi enti Pinni ekada vundi anukunna anthe lopaliki velli "may I come in teacher" Ani permission adiga. Apudu Pinni "eera second period ka washroom aa velli kurcho" anindi. Nenu velli NITYA NIDHI madhyalo kurchunna.
Nenu marchipoya SNEHA Pinni maku English and social cheptharu kada anukunna. SNEHA Pinni matram happy ga jolly ga andaritho matladuthu class antha baga gola gola ga vundi. Pinni chinnaga last bench ki vochindi ansharitho matladuthu. 
Pinni: enti ra last bench lo kurchunav 
Nenu: Samantha ma'am roll numbers prakaram ekada kurchopetaru 
Nenu: Pinni Samantha ma'am enti antha strict ga vunnaru naku thanu ante Chala bhayam vesindi eroju. Naku NIDHI ki eroju panishment kuda echindi notes rayaledhu Ani 
Nenu: endhuku Samantha ma'am ala vuntaru melaga vundachuga 
Pinni: andharu Nala vunte meru chadhavaru kanuka
Ala matladuthu vundaga class aipiendhi. Pinni class nundi vellipoendi. Apudu
NITYA "SNEHA ma'am me pinna?"
Nidhi: mare maku chepaledhu 
Nidhi: sorry endhuku le aitha manaki social English and Telugu lo marks bagane vasthai anamata 
Antu navvukuntu vunnam . Apudu inko teacher enter avthunaru, evaro ma'am, front chudaledhu back matram kathila vundi, Abba dhini back aa Ela vunte dhene front Ela vundedho Ani wait chesthuna, ala Adhi board degaraku velli board Medha Hindi Ani rasi venakki terigindi, Abba ma'am matram tellaga Mela Mela merisipothundi
Ame ala melliga vennkai terigindi "good morning students, nenu me Hindi teacher Hansika" Abba Hansika em vundi. Abba tellaga vundi dhani chusthu vundipovali anipistundi.. nenu Hansika teacher ni anthe chusthu vunna apudu 
NIDHI: enti teacher ni Alana chusthu vunnav 
Nenu: teacher Chala bagunaru kada 
NIDHI: nuvvu epudu thanani chudaledha?
NIDHI: oh nuvvu ee year aa ee school lo join ayyav kada anduka thanani chusi songa karustynav. Thanu andhari kante Chala andhamaina teacher Chala bagunaru 
Nenu: avnu Chala bagunaru 
NIDHI: avnu naku kuda Hansika teacher lanti color vunte entha bagundedhanno 
Nenu: ala feel avvaku NIDHI neku color emi thakuva kadhu 
Nidhi: nenu color Chala thakuva 
Nenu: color thakuva aithe enti NIDHI nuvvu megetha vatitho balance chesthav kadha 
Nenu: Adhi… Adhi… Aa.. ne cute cute face ne perfect body tho 
Nidhi: cha.. nenu mare antha andham ga em vundanu 
Nenu: nidhi nuvvu Chala baguntav nijam ga 
Nidhi: nenu em antha bagundanu naku telusu 
Nenu: nidhi neku oka mata chepana 
Nenu: chepaka nannu em anukokudadhu 
Nenu: nuvvu kathi la vuntav 
Nenu: nedhi super figure nidhi, epudu Anna nuvvu ne structure chusukunava?
Nenu: ne shape lu ne innocent face cute and hot mix anuko
Nidhi: chi po Hari Ela matladuthunav enti 
Nenu: nenu nijam chepthunna ninnu nuvvu ala anukovadhu nuvvu Chala baguntav 
Nenu: avnu nidhi.. naku nelanti girlfriend vundalani epatinundo aasa Kani nelanti andhamaina ammailaki boyfriend vuntadu, neku kuda vundevuntaduga 
Nidhi: naku aa boyfriend ledu 
Nenu: nenu aithe nenu try chesukovacha (antu China smile echha)
Nidhi: aa eka chalu antu thanu chinaga navundhi 
Ela nenu nidhi flirt chesukuntu vunnam. NITYA emo class vintu apuda unit test ki prepare avthunatu chaduvutindi. Ela aa class kuda apipoendi Kani Ela nidhi tho matladutha Hansika ma'am ni sariga chudaleka poya sarle nidhi workout ayyela vundi anukuntu happy ga feel ayya
Ela 3 periods aipoyay naku aakali veyatam start chesindi. 2nd period aipoyaka bathroom brake vundali eroju school late ga start chesaru Ani 2nd period tharuvatha break tesasaru naku epudu aakali vestundi Kani 4 th period ayyake lunch break. Nenu aakali thatukoleka pothunna. 4th period evaro Inka raledhu nenu Inka opika pataleka lunch box open chesi tinatam strat chesa
Apuda Pinni class room Loki enter aiendi. Pinni dhi inko class vundi eroju. Pinni class Loki enter avvatamthote nannu chusindi, Pinni nannu chusthu 
Pinni: rai enti dagara matram time ki tinamante matram thinavu eka matram time ki ante mundhu tintunav 
Pinni nannu ala titatam chusi NITYA and nidhi navvuthunaru.
Nenu: Adhi kadhu Pinni baga aakali vesthanu tintunna 
Pinni: sarle thinu repatinundi Ela tinaku 
Nenu: sare Pinni Ani nenu tintunna
Pinni class lo mundhu chair lo kurchoni books Evo chusukuntundi 
Nenu NITYA and NIDHI ni chusthu 
Nenu: enti edharu tega navvutunaru
NITYA: me Pinni ninnu bhale tidutundi 
Nenu: nannu anthaga em titadhu ma Pinni 
NIDHI: Abba epuduga thitindi 
Nenu: Abba mimalni me parents titara nannu school lo tidataru mimalni entlo tidataru 
NITYA: nannu em titaru ma entlo 
Nidhi: ma nana kuda nannu em titaru 
Nenu: ante me Amma tetidha?
Nidhi: ma Amma ledhu na chinnapuda chanipoendhi 
NIDHI: it's ok aina parledhu naku ma nana vunnaruga 
Nenu: me nana em chestuntaru 
Nidhi: allergies and skin doctor 
Nenu: oo andhukena ne skin antha bagundedhe 
Nidhi: chi po Hari nuvvu malli flirt chestunav 
Nenu: sorry nidhi nuvvu Chala baguntav andhuka ala saradhaga flirt chesthuna
Nidhi: sare sare (antu siggu padutundi)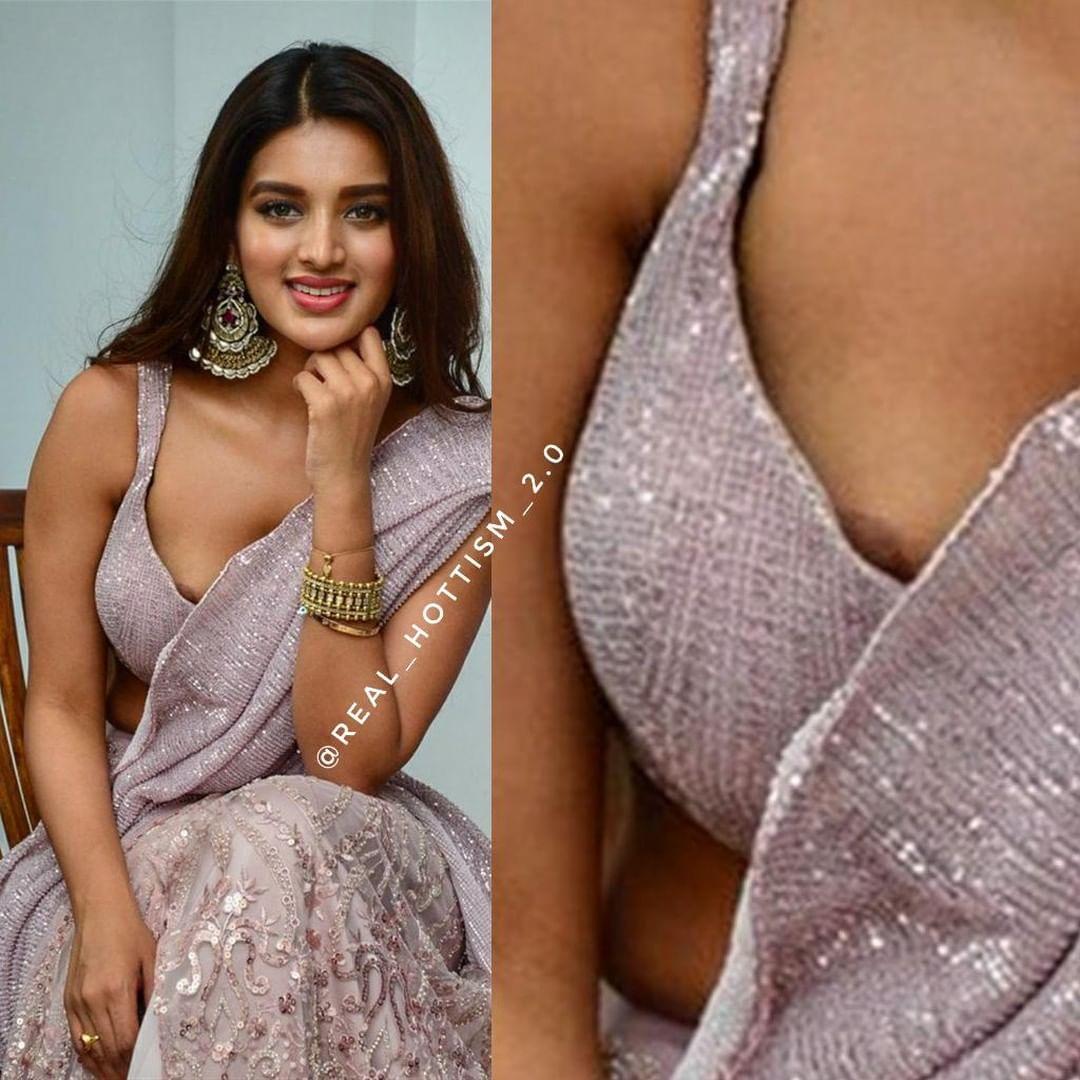 Ela ne nidhi ni try chesthey padidhi anukuntu happy ga feel ayya. kani NITYA kuda bagana vuntundi NITYA kuda naku future lo baga help avtundi. NITYA koncham bodhuga vunna dhani thodalu dhani sallu pedha pedha ga pesikeyali annatu vunnai. Nidhi mundhu bench ammaitho matladutundi NITYA edho chaduvukuntu vundhi. Nenu NITYA degaraku jariga NITYA em gamaninchaledhu.nithya bujalu na bujalu takutunai. Nenu NITYA edho rasukuntundi Adhi chudham Ani thana degaraku jarugutunna ala jaruguthu jaruguthu na kaalu thana kaliki thagilindhi thanu emo analedhu nenu kuda em analedhu Ani nithya medhaku Inka jariga na mukam NITYA thala degaraku petta thana hair na mokam Medha padutundi. Thana hair ala na mokam Medha padutunte naku baga mood vochindi nenu eka control chesukoleka poya. Na modda piiki legustundi. Nenu NITYA degaraku jaruguthu vunna ala jarugutha na thanaki poorthiga anukunna na side thana side ki touch avtundi ala dhani balisuna body ni touch chesthu full mood ki vunna melli melliga dhanni touch chestuna. Okasariga NITYA navaipu trigindi
NITYA: enti na degaraku vochav 
Nenu: Adhi nuvvu em rasukuntunav Ani chudataniki 
Nitya: nenu em rasthe neku endhuku 
Nenu: Adhi edhi first day–
NITYA: nuvvu poee aa nidhi thone matladuko 
Ooo dhini badha edhaa Ani nidhi vaipu chusa nidhi mamalni pattinchukokunda vere vallatho matladuthundi 
Nenu: ala kadhu NITYA nuvvu ekkuva matladavuga chaduku kuntav ga andhuku 
Nenu: andhuka mare Inka em vundidhi 
NITYA: nenu nidhi antha bagoni andhukega
Nenu: (SHOCK) Cha Cha NITYA andhuku kadhu
Nenu: NITYA nuvvu endhuku ala feel avthunav nenu ninnu em analedhu 
NITYA: nuuva kadhu andharu anthe nidhi ne akkuva patinchukuntaru nannu evaru patinchukoru nannu kevalam homework cheenchukovadaniki matrame matladatharu
Nenu: sorry NITYA ninnu andharu ala treat chasinandhuku Kani nenu ala kadhu. Nuvvu Chala andham ga vuntav NITYA nijam ga
NITYA: aabadhalu chepadhu please 
Elaa memu matladukuntu vundaga bell mogindhi. Nenu chepedhi venipichukokunda vellipoendi. NITYA Chala feel avthu velli poendhi 
Ela aithe NITYA tho relationship bagodhu thanani Ela aina eroju happy cheyali thanaki Ela chepali Ela chepali Ani alochistinte naku oka idea vochinshi. 
Break 1 hour, break ipovataniki Inka 30 minutes aa vundhi NITYA Inka classroom ki raledhu nenu thanakosam ma bench degara wait chesthunna. Apude NITYA vochindi.
NITYA: (nannu patinchukovatledhu)
Nenu: NITYA please nenu chepedhi vinu 
Nenu: sare nuvvvu nenu em chepina vinela levu
NITYA: avnu nuvvu em chepina nenu vinanu 
NITYA: vinanu antu kopam ga thana place lo kurchondhi 
Nenu velli thana pakana kurchunna thanu edho book thesi chadhuvukuntundi. Nenu thana pakaku jaruguthuvunna indhakatila. Thanu Inka kopam ga moham pettukoni vundhi. Nenu malli indhakatila thanaku degariga jariga. Thanu na Medha kopamtho nenu thanani entha degaraku vellina natho em matladaledhu. Na modda malli legustundi nenu anthe dhane degaraku velli dhani bijam Medha na thala petta aina Adhi kopam tho dhani bijam tho na mokani kotindi
Nenu dhanni pattinchukokunda Inka NITYA medhaku velthunna na modda baga pedha ga aiendhi nenu NITYA Medha padipoee dhani meda Medha na thala petti dhani hair smell chusthu dhaani Medha padipothu vunna na modda Inka pedhadhi aiendhi. NITYA edho rasukuntundi nity naku right lo kurchuntundi nenu dhani left had pottukunna NITYA "enti na chey potukunav. Nuvvu chey pottukunna kallu pottukunna nuvvu chepedhi aadhi nijam kadhu" antu kopam ga chey vodilinchukundi. Nenu em matladaledhu malle dhani left hand pottukoni laganu dhani hand ni bench kindhaku lagi na modda lechina na pant Medha dhani hand petta. NITYA SHOCK aiendhi. NITYA ki matalu Levu nenu NITYA hand tho na pant Medha rudhutunna dhani methati cheey ala na modda Medha rudutunte naku haeega vundi Alla nenu full mood lo na modda legustundi NITYA Inka shock nundi bhayataku vochhi "Hari em chestunav" "NITYA nuvvu andham ga vuntav Ani chepataniki naku inthakanna idea raledhu ne pedha pedha sallu me methati gudda naku anutunte nannu nenu contol chesukoleka pothunna ninu chustunte ninnu ekade classroom lo ninnu padese dengali anintha mood vostundi. Na modda chusava ninnu chusthu entha pedhadhi aiendho. Nenu abadham chepachu na modda abadham chepadhu chudu nuvvu pakana vunte na modda entha pedhadhi aaendho Ani na pant zip theese na modda bhayataku thesa chudu NITYA ne valla na modda entha pedhadhi avthundo epudu na modda noppiga vundi na modda badha evaru teruatharu ne andham Valle na modda intha la perigindhi chusava nuvvu intha andham ga vunnav ane dhani hand na modda Medha petta"
NITYA shock ai na modda ni chusthu vundi antha pedha modda chusasariki NITYA ki em matladalo ardham kavataledhu.. " Hari ne modda entha pedhaga vundi Abba sorry Hari na kosam be modda epudu lepukunav thanks Hari nuvvu na best friend epatinundi" 
Nenu "it's ok NITYA nuvvu happy ga vunte nenu happy" 
Nitya: ayyo epudu ne modda Ela 
Nenu: em vundi kasepu noppiga vundedhi tharuvatha ok la 
Nitya: ayyo papan navalla nuvvu intha badha paduthunava
NITYA: nenu em anna help cheyamantava
Antu na modda pottukundi.. 
ala na modda ni bench kindhaku dhani hand tho pottu koni chinna ga vuuputhu vundi "ahhh….. Ahhhhhaaaa…. Nitya aaaaa…… Alane aaaaa…. Anthe vuuupuuu…. Aaaaaaaaaa….." Ala swargam lo vunna class lo nitya ala modda vuputhunte haeega vundi "Hari Ela dry ga vupithe sariga work avatledhu" Ani apatidhaka modda vupina cheyani dhani nalukatho naku "Adhi epudu wet ga vundi" Ani malle na modda pottukundi dhani vechani lalajalm ala na modda Medha rudhutunte abbababa sammaga vundi Alla na modda vuupi vupithe naku kalipoendi. Sperm bench antha padindi.. "ahhh…. Nitya em vupave aaaa sukam ga vundi thanks" Ani pant zip vasukuna 
Nenu: nitya modda kotadam neku Ela thalusu?
Nitya: chalasarlu BFlu lo chusa 
Nitya: ha Chala chusa eepatinundo try chedham anukunna evvadu tagalledhu epudu nuvvu dorikav 
Nenu: Abba nitya nuvvu bhale kotave modda. Sare aithe nuvvu chusina BFlu lo vunnavi Inka epudu Anna try chedham le 
Nitya: vedava eroju ante nuvvu nannu impress chesav kabati ala chesa edha last time 
Nenu: nitya ala anaku nitya 
Nitya: nenu ala cheyanu Inka 
Nenu: sarele manam friends ok 
Nitya: ha ok edhigo epudu jarigina vishayam evvariki chepaku
Nenu: sare chepanu mare naku enti malle epuduanna Ela chesthava?
Nenu: sare aithe evvariki chepanu 
Ela matladhuthu vundaga nidhi vochindi lunch bell mogatam tho andharu students classroom lo ki vocharu next teacher kosam wait chestuntaru
7c
మంచి ప్రశాంతమైన నిద్ర కోసం ఈ మ్యూజిక్ ఒకసారి వినండి : https://youtu.be/XHNkTGDQyE0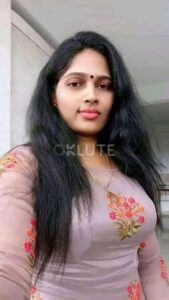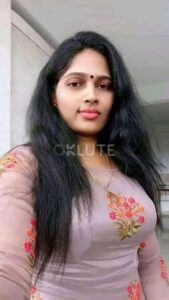 NOte: – హలో ఫ్రెండ్స్ నా పేస్ బుక్ పేజి  delete అయింది నా కొత్త facebook లింక్ ఇక్కడ పెడుతున్నాను దయచేసి join అవ్వండి 
twitter link
Telegram
https://t.me/joinchat/MR1ZWxHunDaVSO5pipsXtg
Tamannaah Thammudu – 5 , తమన్నా తమ్ముడు ,telugu dengudu kathalu jabardast,jabbardasth.in,www.jabbardasth.in,dengulata telugu stories episodes ,jabardast telugu sex stories,jabbardasth telugu boothu kathalu,telugu sex kadalu jabardasth,jabbardasth sex stories,telugu sex stories in jabardasth,telugu boothu kathalu,xossipy, Tamannaah Thammudu
Also Read :
ఒక కుటుంబం
నా facebook గ్రూప్ మరియు పేజి ని కింది లింక్స్ ద్వార చూడొచ్చు