Trending
Bhrathi Aauntie(Telugu) | భారతి ఆంటీ | Telugu Boothu Kathalu 
Bhrathi Aauntie(Telugu) | భారతి ఆంటీ | Telugu Boothu Kathalu 
Bhrathi Aauntie(Telugu) | భారతి ఆంటీ | Telugu Boothu Kathalu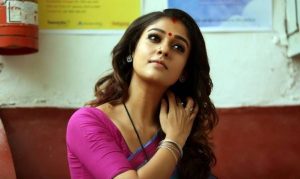 Bhrathi Aauntie(Telugu) | భారతి ఆంటీ
Iam writing this story in Telugu, for Telugu people.
Nenu 20 age lo unnapudu jarigina real experience idi. This is happened between myself and my Aunty bhrathi who is 32 at the time. bhrathi anunty naku actual ga ma nanna ki cousin avuthindi. Vallu kuda memu vunna Street lo ne vuntaru. Ma family to vallu chalo close ga vunde vallu. Aunty ki pillalu evaru leru. Appatilki marrige ai 5 yrs avuthunnadi. bhrathi aunty chala sexy ga vundedi. Ht 5' 4'' And color white very attractive ga vuntundi, sallu chala peddavi. Biguthuga , stiff ga gundram ga vuntai. Size 36 vuntadi. Naku chinnappa nunchi aunty baga teslu. Naku first lo emi anipinchedi kadu kani 20 lo enter aina tarvatha aunty ni chustunte chala gubulu ga anipinchedi. Aunty valla inti ki velli nappudu donga chatu ga eppudina vangi napudu sallu chusevadini. Pedda sallu vuntam valla pyta appudapudu pakkaki jari poyedi. Apudu nenu jakett madylo sandulu chesevanni, tellati aunty sallu madya lothulu chuste bale kasekki poyedi. Ventane bath room ki velli chaka chaka HP kottesukone vanni.
NAKU appatiki sex experience emi ledu. Sex stories matram chadive vanni. Elagina aunty ni velithe dengalani anukone vanni. Kani elago teledu. Anitha aunty to naku baga chanuvu ekkuva. Evaru le nappudu nenu valla intiki velle vanni. Aunty to kaburlu cheppevanni. Epudina uncle camps vallinapudu vlenapudu nenu valla intilo padukone vadini aunty ki toduga. Aunty eppudu era praddep emiti college vishayalu adigedi. Ammayalu vishayalu, college lo love stories nenu cheppevanni. Intersting ga anni vinedi. Nuvvu kuda evarina love chestunnava ani edipinchedi. Nenu aunty meeda thoughts change ainappati nunchi, inka konchamu chanuvuga vundevadini. Appudapudu touch cheyadani ki try chesevanni. Atu itu velletappudu casual ga aunty chetulu, tarvatha pirralu tarvataha tana pedda sallu na chetto thagilinche vanni. Aunty emi doubt padedi kadu. Oka roju aunty kinda koorchuni sofa ki anukoni kallu rendu chapi, TANA todala meda plate petti vegetables cut chesthu nato mataldu vundi. Appatiki cheera konchemu piki velli tellati kallu kanipistunnai. Nenu edurugu ga inko sofa lo koorchui aunty challu ni kallani aunty ki tele kunda chustunna. Madhyalo vakasari aunty ki kallu noppi petti kallu rendu daggaraku lakkoni kurchundi. Appudu hmm aunty arati bodellanti todalu kallu jigelu manettu darsanamu icchayi. HMMM na madda okkasariga jivvu mani lechi naa pant piki tostundi.
Aunty sariga notice cheyya ledu. Naku aunty thodalu chustu te gubulu ekkuva ipoyi shivering vacchesindi. 5 min mella ga alage emi thelenatlu chustunnanu. Tarvataha
Konchemu therukoni, aunty nee chera pyki velli poyindi anna. Aunty ulikkipadi chusi, Sari chesukoni, vakka sarikga peddaga navvesindi. Era cheppane ledu, ala chustu koorchunna va andi. Abbe ledu aunty nenu emi chulledu ippude observe chesa anna. Aunty navvuthu sarele andi. Nenu vetane intiki vacchi nna madda ni tesi egiri paduthunna danni aadistu mastuburation chesukonna. Vallantha veddiki poyindi. Appudu 3 times hp kottukonna.
Inka appati nunchi aga leka pothunna. Chance kosam wait chestunte vakaroju valla intilo.
Padukovalsi vacchindi. Night vellanu. Kasepu pakkana kurchuni , kaburlu cheputhu cheyi pattukoni matladu thunna. Appudappudu anitha aunty kuda nannu gicchuthu koduthu matladuthundi. Madya madhyalo thana cheyi na thodala meda vesi koduthu, jokes vacchinapudu gichhuthu vundi. NAKU baga vedikki poyindi. Na duddu na cheddi lopala egiri egiri paduthundi. Nenu appudapudu na mocheyi ni thana metthani challu ku thagilistunna. Naku baga excite aipoyindi. Ventane edo okati cheyyalani vundi. Kani bayam. Thrvata dinner chesetapudu nenu dongachatu ga aunty challu chustunna. Oka sari aunty obsever chesindi, nenu thana sallu chustunnatu, entra, emi chustunnavu andi. Abbe emi ledu anna. Tharvatha nenu hall lo padukonna , thanu bed roon lo ki velli padukondi. Naku nidra patta ledu, ela approch avvalo theledu. Night lo naku baga kasi regi poyi, na underware lagesi, hp kottukontanna. Malli madhyalo naku melukuva vacchi malli Hp kottukovadamu modalu petta, na aunty ni thaluchu kontu, kallu moosukoni aunty ni dengu thunnatu talchukontu na madda tho adukontunna, kasepati thrvatha dravalu okkasari ga dukundi. Tharvatha bed room door edo sound vachi atu vipu chusa, bed room door curtain koddiga vooguthu kanipinchindi. Naku okkasari bhhayam vesindi. bhrathi aunty chusindo emo anukonna. Morning aunty nannu choosi navvu thu vundi. sankar inka neeku pelli cheyali ra mee nanna to cheppi neeku vayasu vacchesindi, pilla ni chudamanta andi. Abbe antu nenu thdabadda. Aunty night nenu hp kottukonte chusinatle vundi.
NEXT DAY night malli valla intiki vellinu padukovadaniki. Malli aunty mamulugane matladuthundi. Kasepatiki, aunty, sankar nenu bath chesi vasta tharvatha dinner cheddamu andi. Ok ani nenu emi cheddama ani think chestunna. AUNTY bath room lo
Sound ravatamu agina venta ne, nenu velli bedd room loki thongi chusa. Aunty appude
Bath complete chesi, vacchindi. Only towel to matrame vundi. Aunty ni ala half nude ga chuse sariki naku picchekki poyindi. Aunty atu vipu thirigi vundi. Venka vipu nunchi thellati thodalu , veepu kanabdauthu vundi. Thrvatha aunty towel tesesi vallu thuduchu kovatam chestundi. Hmmmmmmm HAAA abbbba nudega bhrathi aunty ni aa vidhm ga chustunete, bhale vundi. Abbba emi vundi aunty, pirralu peddavi gundramu ga vunnayi. Vallu thuduchu koneppudu chetulu piketite konchemu pakkana challu kuda kana baduthunnayi. Nice veepu, gudrati pirralu, arati bodellanti todalu kallu, hmmmmmmmmm abbbbbbb emudo anitha aunty haaaaa. Nenu kasepu think chesi, emi thelenatlu lopaliki vellipya. Aunty , aunty antu ready aipoya va , inka dinner chedda ma ani.
bhrathi aunty okkasari takkuna itu thirgi , re ravaddu nenu dress change chesu koni vasta andi. Ee loga ne nenu lopaliki velli poya. Hmmmm haaaaaa abbaa aunty challu chusthunte mathi poyindi. Okkasari pii nunchi kinda daka chusa, aunty appatike towel to thana nadumuni cover chesukodi. Nenu ame challu choosi, alage nilbadi poya. Thana chinna towel to motthamu fat ga cover cheya leka poyindi. Malli ekkada towel sardithe pooku ekkada kanapadu thundo ani alage nilabadi poyindi, thana challu kanabadu thunna gani. Abbaaa hmmmm ame challu emi vunnayi. Aa age lo kuda baga tight ga stiff ga vunnayi. Reee sankar, emi ala chustavu vellu , bayataku andi. Abbe sorry aunty , nevu ready aipoyuntavu anukonna, andu ke vacchesa anna. Anuty navvuthu neeku asalu siggu ledu ra. Ala vachheyadu me na andi.
Nenu konchemu dare chesi, abbe ledu aunty sorry sorry sorry aunty emi anukovaddu antu Daggaraku velli chethulu pattukoni sorry sorry ani konchemu over chesa.. Aunty navuthu antha vaddulera mari, over chestunna vu adndi. Parvaledu le nenu emi anukonu andi. Ee lopu anunty towel to thana sallu pooku rendu cover chesukondi.
Nenu sorry aunty, neeku chala ibbandi chesanu. Nevu chala feel aipothutavu , nenu ila nunnu nude ga chuddamu tho anna. Aunty gattiga navvestu , sarlera neeve kada choosindi, emi kadule , kani neevu first venta ne lopali ki vacchi napudu konchamu siggu vesindi ra, nevemo alaga guddlu appaginchi na vypuku chusthunte andi. Sorry aunty, neevu chala bagunna vu aunty, ala choosste, andu ke alage chustundi poya, venta ne emi Naku srike avaledu, anna. Vedava, thanthanu, neeku anni pedda natalu vastunnayi, andi navvuthu. Nenu malli sorry, sorry aunty, real ga atla anipinchidi, sorry ninnu chala siggu ga vundi gada, anna.
Naku chala siggu ga ne vundi, nevu indaka atla chooste. Neeku matramu nijamuga ne Siggu ledu ra, atla eppu du ammayi li ni nude ga chudanatlu, nannu choosavu, Nijam cheppu, nuvvu nijam ga evarani nude ga choodala? Ekkado okachota evarina bath chestunte chusintavu le, nijam cheppu, andi. Nenu konchemu siggu paddatu ainanu, musu musi navvulu navvuthu. Abba enta siggu paduthunnavu, neku batta lani vunnayi ga, anni thesesi Natlu siggu padtha venti andi. Naku okkasariga givvu mandi. Naa maddda okkasarika underware ni thanthundi. Ide chance anukonna. Abbe ledu aunty, nenemi siggu padaledu, nee daggaara nakenti siggu, neve inka siggu paduthunnavu nenu vaccha ani. Nenu aite entha sepu aina battalu thesei nee mundu nilcunata, nevu aite 5 min kuda vunda levu anna.
Aunty gattiga navvuthu, abba antha dhayarm unda, edi nee dress theesi 10 min vundara chuddamu andi. Hmmmmmmm abbbaaaaa naku vakkasariga vallu vedikki poyindi. Aunty appatike half nude ga vundi, aunty thodalu, pyna towel lonchi thongi chuse ame challu, ala aunty mundu dress remove cheyya lante bale anipinchindi. Konchemu bettu cheyalani, abbe vaddule aunty bagodemo le , nenu voorike annanu anna. Aunty vadalledu, ledu, ledu nevu annavu kada, pedda bet chesavu gada, nee battalu theyalisinde andi, ventane daggariki vacchi thane na shirt buttons open chesindi, ame swasa vediga naku thaguluthundi. Shirt thesesi, inka teera nee pant kuda andi. Appatiki naku chala daggara ga nilchoni vundi aunty. Nenu ventane pant kuda thesesa. Underware tent laga pyki lechkoni vundi. Naa madda appatike underware ni thanthundi. Mellaga underware thesa. Okkasariga naa maddda nigudukoni Pyki lechukoni aakaliga chusthundi.
Aunty , shock ayyindi nna madda ni choosi. Nenu neat ga shave chesukoni vunna appatike, konchemu konchemu ventrukulu vastunnayi. 6 inch vundi appatike adi , Lechi na position lo. Aunty alage chusthu vundi poyindi. Nenu emi matlada ledu. Nenu Aunty sallu vypu chustunna. Ame challu mellaga baruvu ekkuthanayi. Hmmmmm andi aunty, haaa hhaaaa antu breath konchemu heavy aindi. Aunty choodu, nenu emi siggu padala anna. Aunty venta ne navvu thu inka 10 min avaledu ra, inka time vundi andi. Venta ne malli, avunura, adi gadu gani emiti needi atntha peddadi aiinidi. Nigudu koni vundi needi, endu ku ra , emiti neeku nannu choosi mood vacchinda, emiti, neenu nee aunty Ni gadara, neeku mood endu ku vastundi raa andi. Abbbe ledu aunty , naku emi ninnu choosi mood raledu, indaka movie choosetappudu vacchidi, adi inka atlage vunntlu vundi anna. Oho alaga avunaa koyyi kothalu auntu navvindi.
Nenu ledu aunty anna. Promise annty, indaka tv lo seen valle vacchina mood, adi inka alge vundi anna. Aunty nadi elagina patttukovalani, oka idea vesa. Avunu aunty naku enduku ila lechinappudu chivarala knob dagagra charmamu venakki vellinapudu konchemu manta vestundi annanu. Aunty kuda ilanti edina dialogue kosam eduru chustundi, edo saku dorakalani, nna maddani pattukovadiniki. Auvna aite vundu konchemu oil poosukonduvu gani antu oil thecchindi, ventane velli. Anty IKKADA mantaga vundi antu nenu na foreskin konchemu venakki jaripanu.
Aunty oil ni vellaku posukoni , bed meda koorchini ila raa raa nenu poostanu Antu pilichindi. Nenu daggaraku vellanu, nilchuni naa madda ni thana eduruga petti thana thodal daggara ga petta. anitha aunty mellaga thana edama chettho nna madda modalu pattukoni, gattiga navvuthu, abbaa emitira intha vedi ga vundi needi antu , Tight ga pattukondi. Haaaaaa hmmmmmmmmm abbbaaaaaaaaaaa hhaaaaaaaahhaaaa Antu thana bujalu meeda chethulu vesi pattukonnanu. Ame chilipiga navvuthu entra noppiga vunda andi. Abbae ledu aunty konchemu anna.
Tharvatha thana kudicheti vellatho naa knob chuttu oil mellga rastundi. Hmmmmm Naku ekkado swargamulo eguruthunnatu vundi. Kallu moosokoni hmmaaaaa abbbbbaaaa anna. Enti manta ga vunda, haai gaa vuda andi. Konchemu manta thagguthundi, nevu oil poostunte anna. Nee duddu chala bagundi ra , chala peddadi , chala nice ga vundi andi. Aunty, Emi uncle di intha pedda ga vundada anna. Peddade kani nee antha vundadu, mee uncle shave kooda eppudo chesukontadu andi. Naku shave chesukonte baguntundi, ippudipude konchemu konchemu ga vacche ventrluku la to bale vundi raa needi andi. Avuna aite na madda ki motthamu inka kasepu oil pooyi, aunty chala bagundi gada.
Aunty, naa chempa pattukoni, gicchthu, neku bagunda leka naa kosama andi. Nenu, navvuthu, neekoseme aunty, anna. MALLI, nakkuda ippudu chala bagundi lee aunty nuvvu ila oil poostunte, please please aunty, koddi sepu pooyava annanu. Sarele ra , poostanu le , raa inka daggaraku ra naaku vatamu sariga ledu, antu naa pirralla meeda chethulu vesi daggaraku lakkondi. Habba mmmmmmhhhhhhhhhhh ummm , abbba naa thodalu thana kaallaku thagulutu vunte na madda ki marintha kasekki poyi, madhyalo egiri egiri padutha vundi. Aunty navvuthu, nee daniki baga ekkuva ipoyindi ree, egurutha vundi, andi. Tharvata aunty oil ni rendu chethuluku poosokoni, naa madda chuttu thana chethulu tho rastu vundi. Hmmmmmm haaaaaaaaa Abbbaa bale vundi aunty hmmm nevu vellato naa madda ku oil poostunte naku swargam lo vunnatu vundi aunty anna.
Inka aga leka nenu mellaga na chethulani thana bujala medi nunchi, kindaki jari, veepu ni bujaluni, nimuruthu thanu chuttu konna towel ni kindi jarettu chesa. Hmmmaaaa abbbaaaaa hhaaa hhaaaaaa entha bagunnayo thana challu. Na chethuluni thana sallu medi ponichi nimiranu. Haaaaa pala nurugu lanti nice body, challu appatike inka pedda vi ayyyayi. Brown nipples ni naa vella to pattukoni nalipanu. Abbba emi chestunnavu raa,
Naa sallu kavala neeku ippudu, neeku baga ekki poyintlude andi. Please aunty koddisepu pisukutha aunty, please pleas auntu, sallu nu gattiga pisikanu. Hmmmmmmmm abbbbb haaaaaaaa auntu naa madda gattiga pattukondi. Nenu kasa kasa ani aunty challu pisukuthu, mucchikalu naluputhu vunna. Aunty naa thala pattukoni, daggariki lakkoni, oka sallu ni naa notlo petti, cheku raa sallu ni, nipple nee lips tho chapparinchu, andi.
Abbba hhhaaaaa auntu nenu kasa kasa ani chapparinchadamu modalu petta. Inko chetto Nipple ni pisuku ra andi. Nenu marchi marchi pisukuthu, naluputhu, panti to appudapudu, Nipple ni koruchunna. Ee madhyalo aunty ki baga kasekki poyindi, naa madda ni gattiga pattukoni chak chaka matu voopasagindi. Naa madda vunna foreskin venakki lagi mundu vunna knob ni, thana ara chetto rudda sagindi, inko chetto na madda modalu daggara nunchi nimuruthundi. Asale oil vunna naa madda niga niga laduthu thanaki inka kasseki poyi, chaka chaka fast ga cheyasagindi. Hmmmmmmm ahhhhhh abbbbaaaa nenu 10 min thrvatha karchesanu. Naa dravalu antha thana vallo vunna towel meda dabi dabi mani dookayi. Hhaaa abbbbaa auntu nenu kasa ksas pisukutu aunty ni kattiga hug chesukoni gattiga pattesukonnanu, naku aipoyetapudu.
Alage aunty ni pattukoni, vundipoya, aunty gattiga navvuthu, emira appude karchesavu, ila aite kasteme, pelli ayyaka nee pellani ela suka peduthavu andi. Hmmmm abbba ledu aunty, chudu kasepatiki malli na madda ela lestundo chudu anna. Aunty navvuthu, naa madda chuttu karuthunna dravalu thudichi, sare chustanu enta sepatalo lestundo nee madda Andi. Chudu aunty, 5 min lo malli lestundi chudu ani, aunty nenu na pella ni sukapetta lenu annavu gada, okasari naku nerpinchava, ela degalo please anna,. Eii thanthanu, natho enti neeku, ponile ani kasepu saradaki, nee madda ni choosi muchataga vundi gada oka sari pattukondamu anukoni, ala ne nee madda ki hp kottanu, dengadamu emi vaddu, bagundadhu andi. sare aunty please okkasari nee pooku aina kasepu chustanu.
Only 5 min, plesse aunty, naa bagaru aunty, muddula aunty antu moham antha muddulu peduthu, thana pedalu meda muddu petti, naa pedalatho thana lips ni chapparinchanu. Aunty Koddiga ice aiyindi, naa pedavulu andukoni koddi sepu chapparinchindi. Sare raa only 5 min malli, dengu kondamu 5 min anna vante voorukonu sare na andi. sare aunty antu, thana sallun ni malli piskadamu modalu petta.
Thanai bed meda padupetta, nenu bed meda cherukoni, aunty kaallu daggra modalu petta. First nice padalu ni muddu pettukonna. Mellaga na lips tho thana kaallu ki muddulu peduthu, na pedaluto rastu mellaga py pyki vaccha. Aunty naa pirralu, thodalu chetto Rastu vundi. Nenu aunty arati bodellanti kaallu ni na lips to rastu, todalu varuku vachhanu. Abaaa hmmmmmm antu aunty melikalu thiruguthu vundi. Nenu thana nadumu chuttu vunna towel ne thesi vesanu. Hmmmm hhhhh abbbb kallu chediri poyai. Aunty kuda recent ga trim chesindi, than pooku medi ventrukulani. Tellati pooku merisi pothindi, chinna chinna ventrukulato. Nenu thodal daggari ki vachhesariki aunty peddaga haaa hmmmm haa reiiii auntu naa pirralu pisi vesundi. Nenu na lips t otodalani vokasri chuttu rasanu. Hmmmmm abbbbaa ento nice ga vundi. Naku mellaga madda levadamu moodalu pettindi. Aunty Thodalu modyalo na face pettanu, mokam tho atu itu ruddanu. Aunty thana thodalu tho na mokanni, gattiga adimi vesindi. Hhaaaa abbbbaa hmmmmmmmmmm antu nenu thana meda padukoni, naa madda ni aunty face meda petti, nnaa face ni aunty pooku meda petti padukonna. Aunty hhaaaaaaaa hmmmm auntu Entra nee maddda malli lechindi rei , nedi bale fast raa antu, naaa madda ni than notlo pettukoni chapparinchadamu modalu pettindi. Hmmmmm haaaaaaaaa abbbbbbbbbummmmm m ummmmmmmm bale ga vundi, vallantha gila gila mani aipoyindi, naa modda ni aunty notlo pettukoni , nalukuto chapapristunnte, hmmmmm Nenu venta ne aunty pooku meda naa pedalu petti, thana pooku pedalini chapparistunna. Aunty hhaaaa ummmmmmm abbbbbbbaaa antu naaa moddanu marantha fast ga chapparistunadi. Nenu slow ga modalu petta na pedalato aunty pooku py pedalu chapparistu, nalukanu pooku lopal petta. Abbba lopalu raslu viparetham ga voori Vunnayi , appatike, naluka kas mantu lopaliki vellindi. Nalukato pooku lopala tipputhu Madhya lo bayataku vacchi panti tho koruku thu, chapparistu vunte abbbaaaa Hmmmmmmmmm ummmmmmmmmm hiiiiiiiiiyyyyyyyy huuuuuuuuu antu aunty mooluguthundi, abbba chamestunna vura auntu nna pirralu nu kasa kasa pisaka sagindi.
Hmmmm rei sankar , konchemu pyna nakra , andi, ekkada annnau, thana vellatho pooku Pyna vunde budipanu, choopindi, ikkada , nakara, vellatho naluputhu, nakara andi. Nenu than pooku clitoris daggari naluka petti, okkasari, fast ga chaka chaka round g tippanu. Abbbbaaaaaaa hhaaaaaaaaa antu gattiga archindi aunty, emindi aunty annna,
Bagundira bale vundi, atlage cheyyii hhaaa andi, nenu cheti vellato budipenu rudduthu, Nalukato rastu vunna, anuty abbbaaa hhaaaa antu na chetulu pattukoni itu vipuku Lakku ni, reee sankar raa raa itu vipu raa , naa meda padu ko andi. Naku arthamu ayyindi, aunty ki baga kasekki poyindani. Nenu ventane ituvypu thirigi, thana meda padukonna, naa madaaa thana pooku ku gattiga guchhu kontundi. Aunty nannu gattiga pattukoni, na face antha muddulu peduthu, naa lips ni thana lips to chapparistu, nanu gattiga adumukondi, thana boobs kesi. Nenu naa chest ni sallu kesi gattiga adimi petti, round ga tippa, abbba hhhhhhhhhaaaaaa hmmmmm auntu , na thodalani, thana thodalaki vasi, pyki kindaki at uitu jaripanu, nice thodalu, na thodaluki.
Ventlukulatho rasukoni, bale maja maja hhhhhhhmmmmmmmmm abbbbaaaaaa. Aunty ki na thodala to thana thodal meda rastunte , abbbaaaa hmmmmmm ummmmmmmmmm huuuuuuuu antu mooligindi. Aunty inka aga leka poyindi, nenu picchekii pothindi. Aunty , ree sankar inka naa valla kadura , aga lenu, petteyyira , nee madda ni , na pooku lo dincheyyira antu naa madda ni patukoni, thana pooku aninchindi, dinchara, dinchau andi. nenu mellaga lopali ki dincha, koddiga mata puttundi, mundu charmamu rasukoni, aunty, manta ga vundi, annna. Aunty nna madda ni bhayatu ku themani cheppi, naa charmamu vennakii lagi, ippudu dinchara, dunchuko, samma ga vuntundi, ani nna madda ni lopala pettukondi. Eee sari haaai gaa vundi, pooku lopala
Rasalu nice ga thagili madda antha givvu mandi. Voopu ra inka madda ni antu, thana mnadumu pyketthi dabi dabi mani pyki kindiki adinchindi. Hmmmmmmmmm abbbbbbaaa Pooku lopala naaa maddaa tho dbai badi mani guddasaganu, inka gattiga gudddu guddhu Antu, hmmmm . nenu hmmmm hhhhhhummmmmmm ahhhhhhh antu aunty, emi nato degadamu vaddannavu, ippudemo nnna madda ni pettukonnavu, anna. Hmmmm ahhhh Avunura, appudemo vaddu anukonnna, kani neevu nannu reccha gotti, picchekinchela chesavu, inka aga leka poyanu. Aiyna bhale vundira, ne madda lopala diguthunte, disnchu, abbbba inka fast cheyara hmmm haaaaa, nnaa sallu korakar same time antu thana right sallu ni na notlo pettindi. Nenu mucchikalu chapparistu, madda ni sapak sapak mani, aunty pooku lo dinchasaganu, koddi sepati tharvatha, aunty hmmmmmmmmmmm \hhaaaaa hummmmm abbbbbb inka aipothidi raa inka fast fast ga chesyyii. Hmmmm abbb atlege, alage dinchu , fast fast inka fast abbaa aipotha vundi, aipotha vundi, andi.
Nenu, chaka chaka gudduthu vunte , thana hhaaaa hhaa ummmm antu egiri egiri padasagidi. Nenu thanatho patu eguruthunna sallu chusthu, fast ga chesa, inka naku ipoyyindi, gubu, gubi, mantu thana pookulo naa dravalani lota lota karchesanu. Na madda pooku lopala egiri egiri padatha vundi last lo, appu du auntu hmmmmm hhaaaaaa endira Nee duddu ni pooku lo egiristunna vu hmmmmmmmm abbbbbbbbbbbbbb huuuuuuuuuuuuuu uuuuuuummm antu nannu medi ki lakko ni gatti ga pattukondi, nenu thana meda alage karchukoni kasepu padukondi piya..hmmmmmm
Tharavatha aunty, abbbaa entha bagundi ra nee tho denginchu konte, appu dapudu Ilge enjoy cheddamu, andi. alage aunty antu nenu na mokam thana sallu medi petti, alage kasepu vundipoya. Aa roju night dinner aina tharvatha malli, full ga enjoy chesamu. Tharvatha ekkuva sarlu chance raledu, only 4 or 5 times chance vacchindi ante.
నా facebook గ్రూప్ మరియు పేజి ని కింది లింక్స్ ద్వార చూడొచ్చు
https://www.facebook.com/groups/2195497877338917
https://www.facebook.com/jabbardasth
telugu boothu kathalu
telugu boothu kathalu
telugu boothu kathalu
telugu boothu kathalu
telugu boothu kathalu
telugu boothu kathalu
telugu boothu kathalu
telugu boothu kathalu
telugu boothu kathalu
telugu boothu kathalu
telugu boothu kathalu
telugu boothu kathalu
telugu boothu kathalu
telugu boothu kathalu
Bhrathi Aauntie
Bhrathi Aauntie
Bhrathi Aauntie
Bhrathi Aauntie
Bhrathi Aauntie
Bhrathi Aauntie
Bhrathi Aauntie
Bhrathi Aauntie
Bhrathi Aauntie
Bhrathi Aauntie
Bhrathi Aauntie
Bhrathi Aauntie
Bhrathi Aauntie
Bhrathi Aauntie